We are temporarily closed…
Remote Energy sessions & Herbal Consultations are available online.
Gift Certificates & Wellness Gift Boxes may be shipped or picked up. 
10% off with code: STAYATHOME10
Shop The Apothecary Online
KIND WORDS
"Loved the space–quiet, simple, pleasant but not pretentious or fake. Vic is amazing–very skilled and addressed my specific issues perfectly. A nice balance between therapeutic and relaxing. I'll be back!"
KIND WORDS
"Beautiful atmosphere, outstanding customer service and my massage treatment was absolutely blissful and healing. I cannot wait to return."
KIND WORDS
"Great, great massage work! Helped with numerous issues I'd been having with both my hips and knees."
KIND WORDS
"Space is relaxing, tea was delicious, masseuse was knowledgeable and professional"
KIND WORDS
"Fantastic massage, and a warm and welcoming environment. I was greeted with smiles and felt more relaxed immediately. Exactly what I wanted and needed!"
KIND WORDS
"Friendly, great service, felt awesomely floaty afterwards, and soothing space!"
KIND WORDS
"The workshop was excellent! Very informative and Erin was very engaging. Beautifully appointed, serene space that made me feel super relaxed."
Our licensed, skilled practitioners offer a range of bodywork treatments including therapeutic massage, sports massage, aromatherapy, hot stone massage, energy work, CBD massage and more. Enjoy a relaxing healthy sweat in our one-person infrared sauna or sign up for an herbal consultation with our clinical herbalist. Make your own herbal bath salt or body oil from our DIY Aromatherapy Bar or browse our apothecary shop with a warm cup of tea!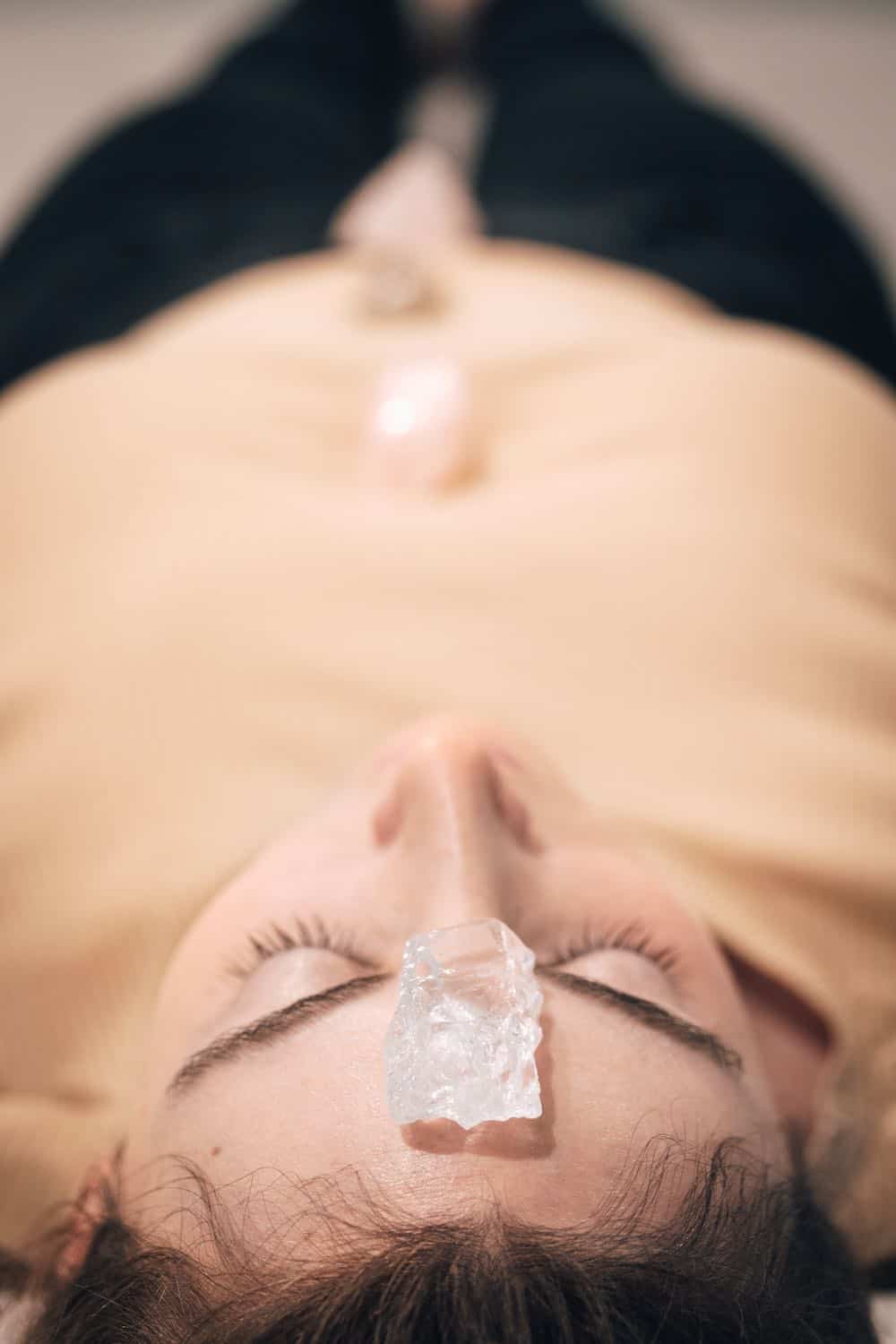 Since 2004, the caring professionals at Georgetown Massage and Bodywork have helped clients achieve wellness, pain relief, and relaxation through therapeutic massage and bodywork, infrared light therapy, herbal wellness consultations, natural products, and workshops.
Visit our calming oasis for wellness treatments or visit our apothecary shop stocked with over 50 types of essential oils, handmade teas, clean burning candles, natural skin care products, CBD topicals, crystals, unique jewelry pieces and more.
Explore our interactive Aromatherapy bar, where you can make your own herbal bath salts, body oils, and natural perfume/aromatherapy roll ons.
Therapeutic Herbal Tea Tasting + Blending
Friday,  April 24th 6:30 – 8pm
Most people think of herbal teas as a simple soothing beverage, but if made properly, herbal teas (tisanes) can be potent tools for healing and maintaining health.  
In this workshop, conducted in the format of a wine tasting, you will have the opportunity to taste six different medicinal-strength herbal teas. We will go beyond the standard peppermint and chamomile teas to introduce you to less common herbs that have powerful medicinal properties. Erin Antosh will discuss the actions of each herb tasted, so you can gain an understanding of which herbs are calming, which herbs are so relaxing that they can be used as sleep aids, which herbs are energizing, and the herbs that support your body's detoxification pathways. 
During the tasting, you will take note of the taste of each single-herb tea to inform how you may want to combine flavors for a custom tea blend. Erin will discuss the art of tea blending and guide you in creating your own tea blend. We will also discuss how to make herbal infusions as well as decoctions, so you can take home the tea blend you created and make medicinal strength herbal teas at home. 
$40 per person for tasting + take home custom blend
Making Healthy Botanical Mocktails
Friday, May 29th 6:30-8pm
Getting together for drinks doesn't always have to include alcohol! In this fun class, learn how to make delicious booze-free mocktails using therapeutic botanicals, superfoods, and natural sweeteners.  Enjoy drinks and good company, while learning about the power of plants and herbs.
NOTES: Your event fee includes botanical mocktails to sip during the class (they do not contain caffeine and are alcohol-free). Please inform us of any allergies prior to the class and we will do our best to accommodate.
$35 per person
Botanical Chocolates Infused with Medicinal Plants + Superfoods (Tasting + Making Demo)
Friday, June 19th 6:30 – 8pm
Cacoa, the primary ingredient in dark chocolate, is an antioxidant powerhouse and packed with magnesium. Skip the over-processed chocolate on the shelves, and learn how to make your own chocolates using organic raw cacoa butter and powder. In this class, our herbalist Erin, will demonstrate how to make a delicious chocolate base that can be infused with powerful, medicinal herbs. She will discuss each unique property of the herbs and how to infuse them into a chocolate base as well as adding them to creamy nut fillings. Raw honey will be used as a sweetener. You will taste several different pre-made chocolates and have a chance to decorate them with edible flowers and superfoods.
$45 per person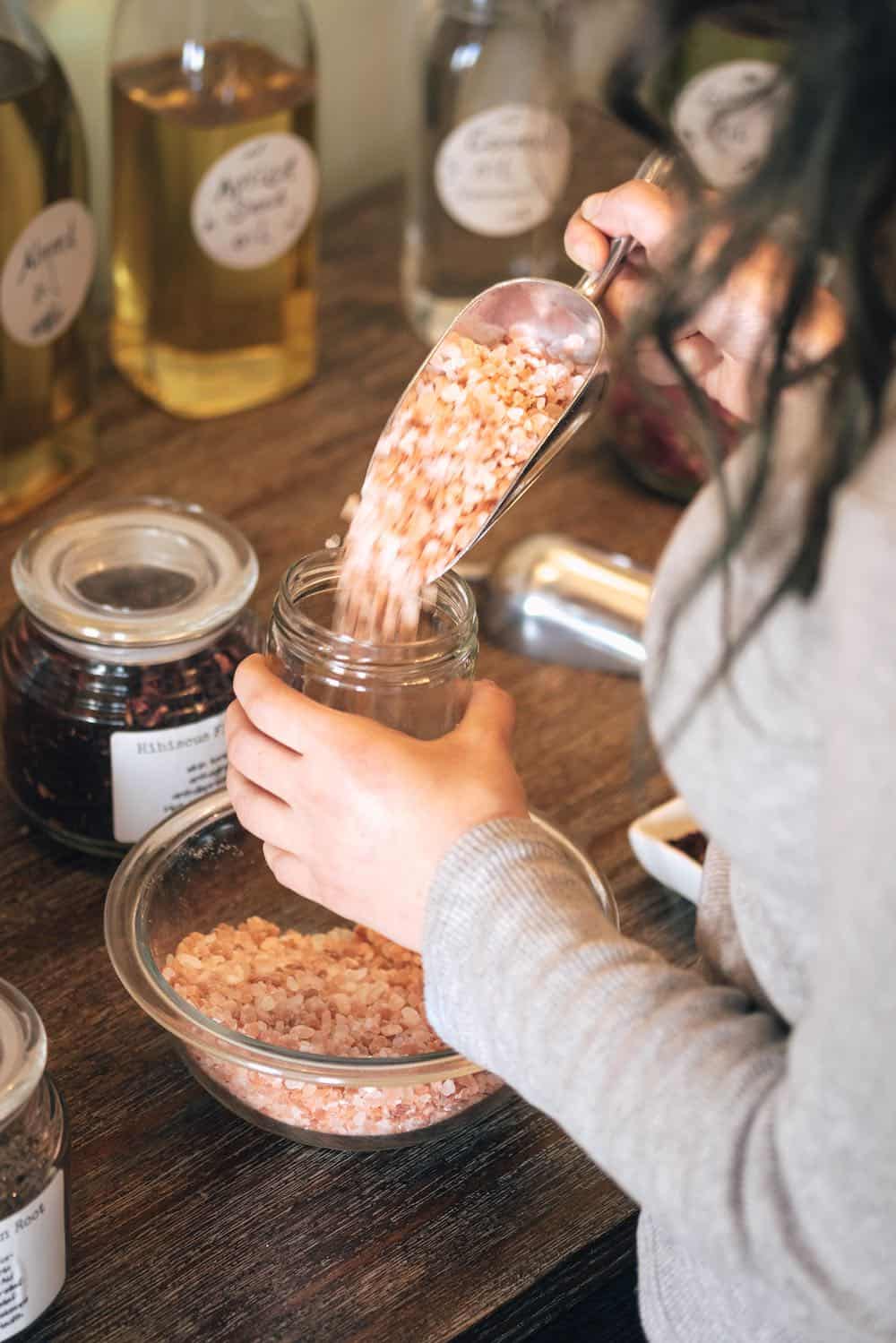 Wellness Membership Program
Would you like to make therapeutic bodywork a more regular part of your ongoing wellness routine? Join our Membership Wellness Program! For just $99 a month (plus a one time $30 initiation fee) you will receive one 60 minute massage, discounts on upgraded services or additional monthly massages, and discounts on selected retail purchases.