At Georgetown Massage and Bodywork, your well-being and peace of mind are at the heart of everything we do. For more than 15 years, founder Alison Alleva and her team of highly trained, licensed, and caring professionals have helped clients achieve wellness, pain relief, and relaxation through therapeutic massage and bodywork, infrared light therapy, herbal wellness consultations, natural products, and workshops.
We invite you to our calming oasis for wellness treatments and to our apothecary shop stocked with more than fifty kinds of essential oils, handmade teas, clean-burning candles, bath products, natural skincare products, CBD topicals, crystals, unique jewelry pieces and more. 
While you're here, stop by our DIY aromatherapy bar to make your own herbal bath salts, body oils, and natural perfume and aromatherapy roll-ons.
Schedule a therapeutic bodywork session or wellness consultation with one of our experienced, caring practitioners and visit our apothecary featuring a lovingly curated selection of wellness products.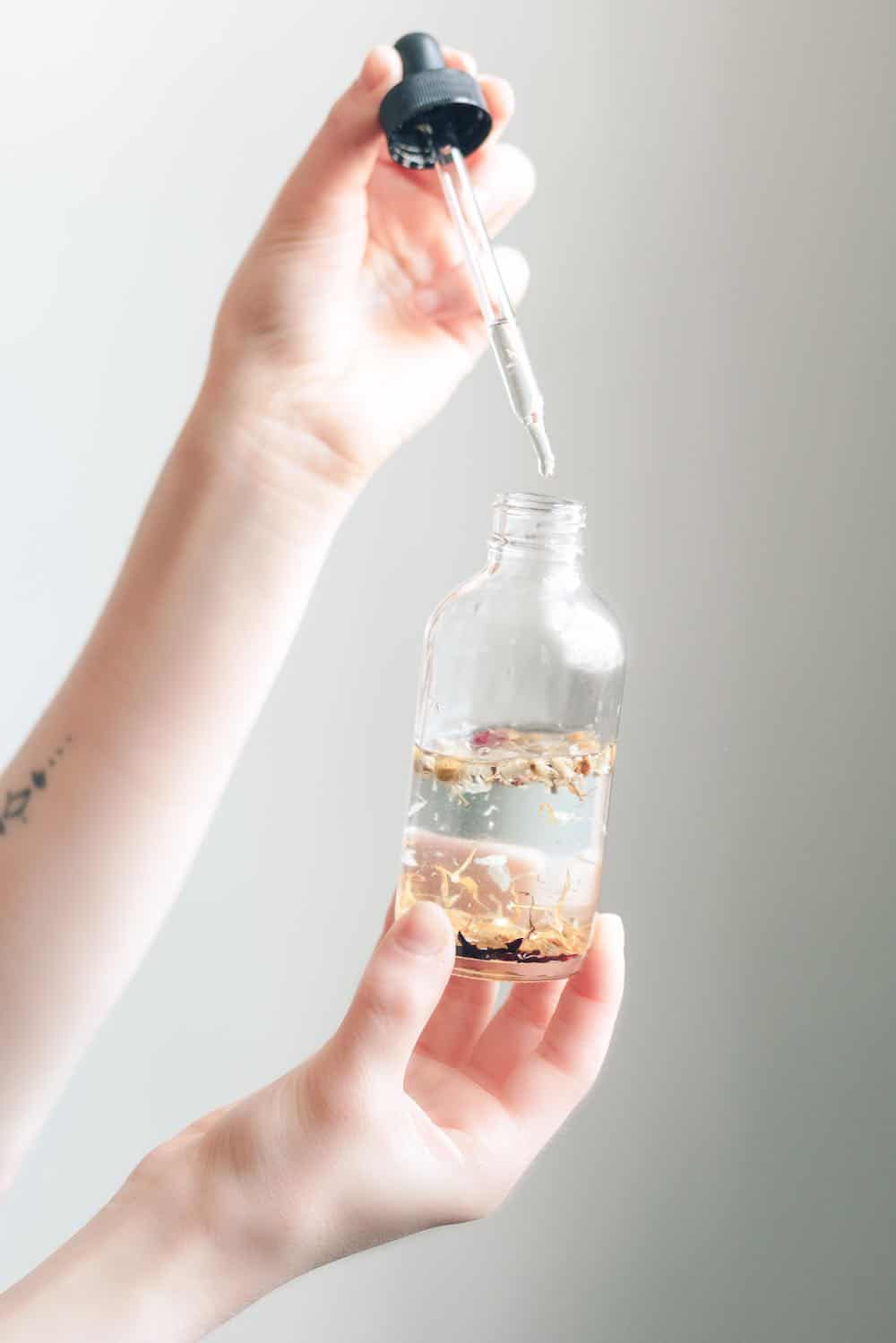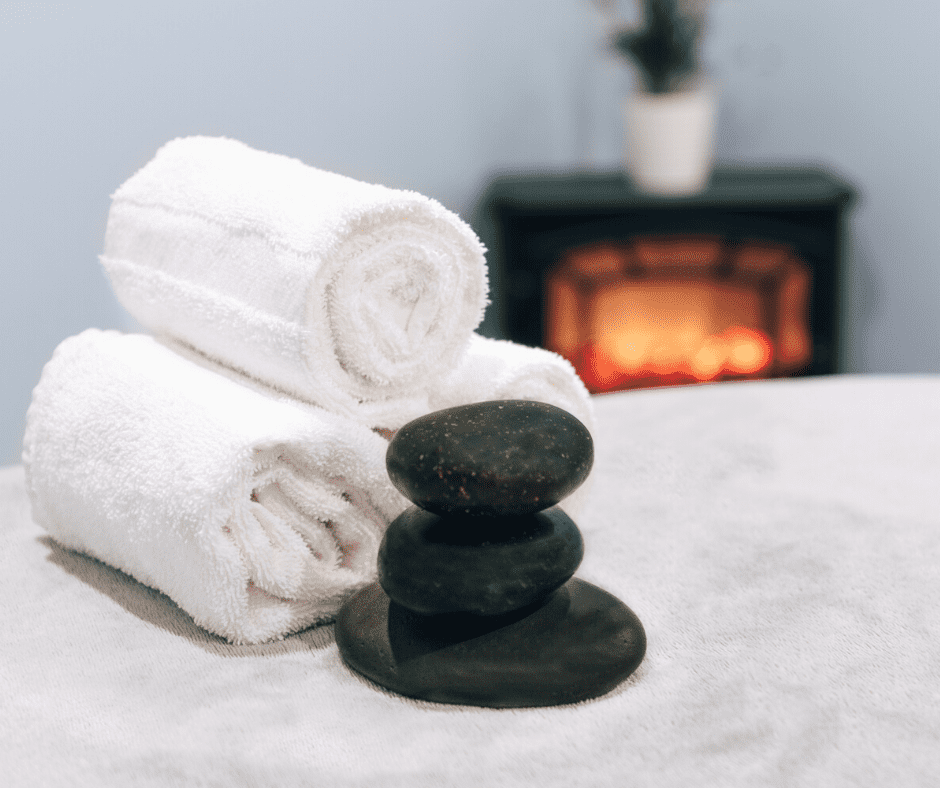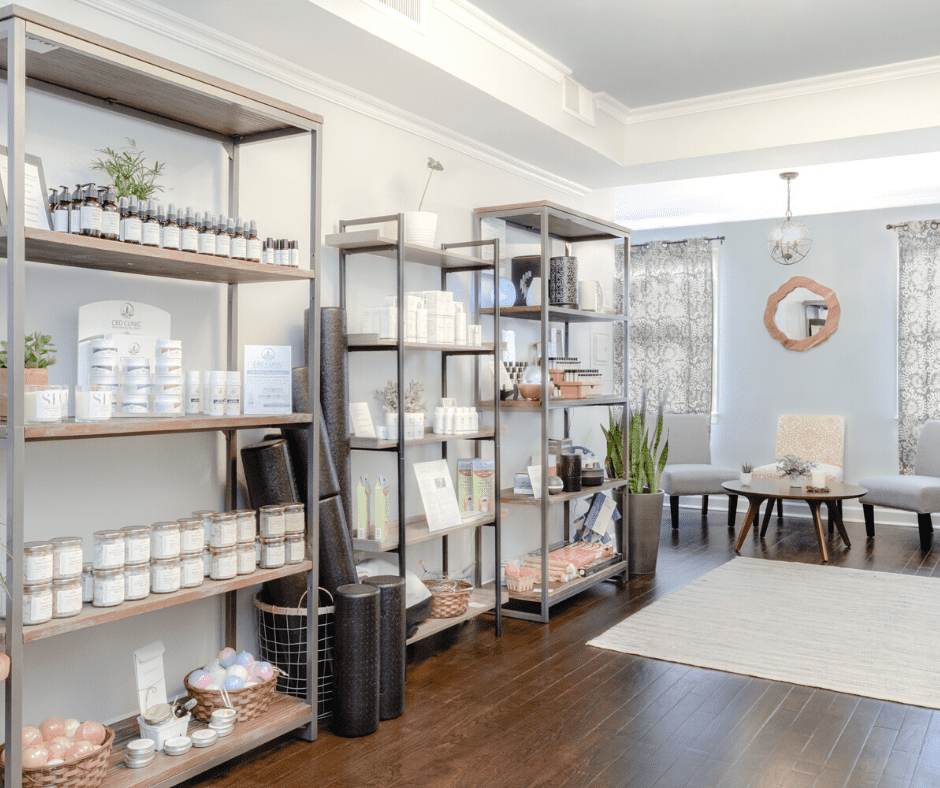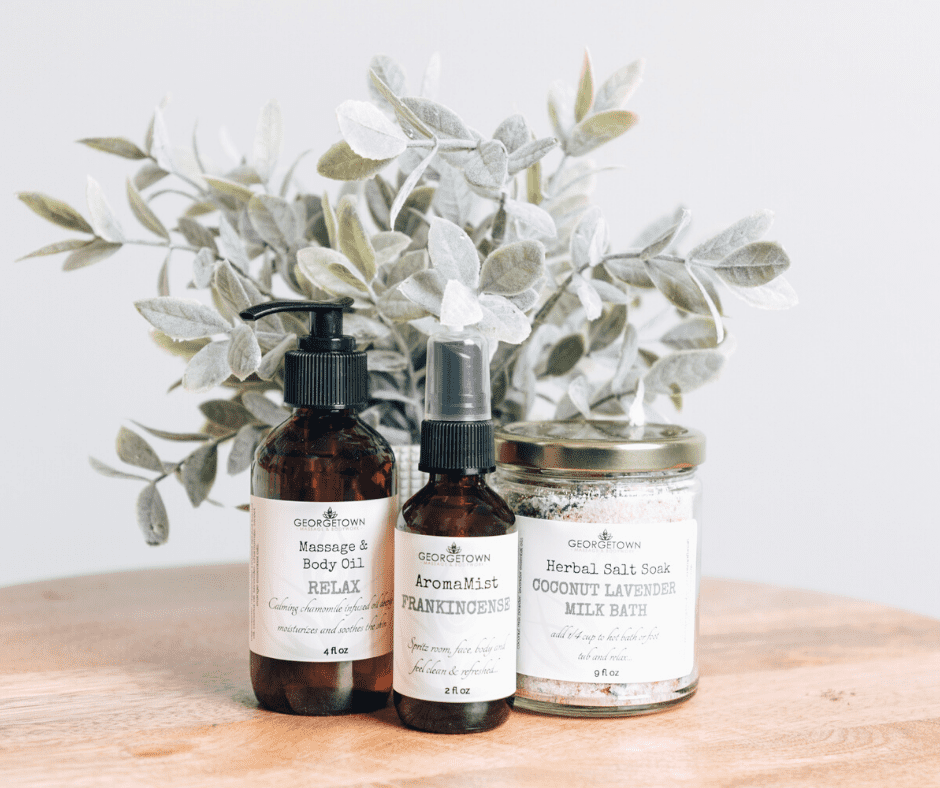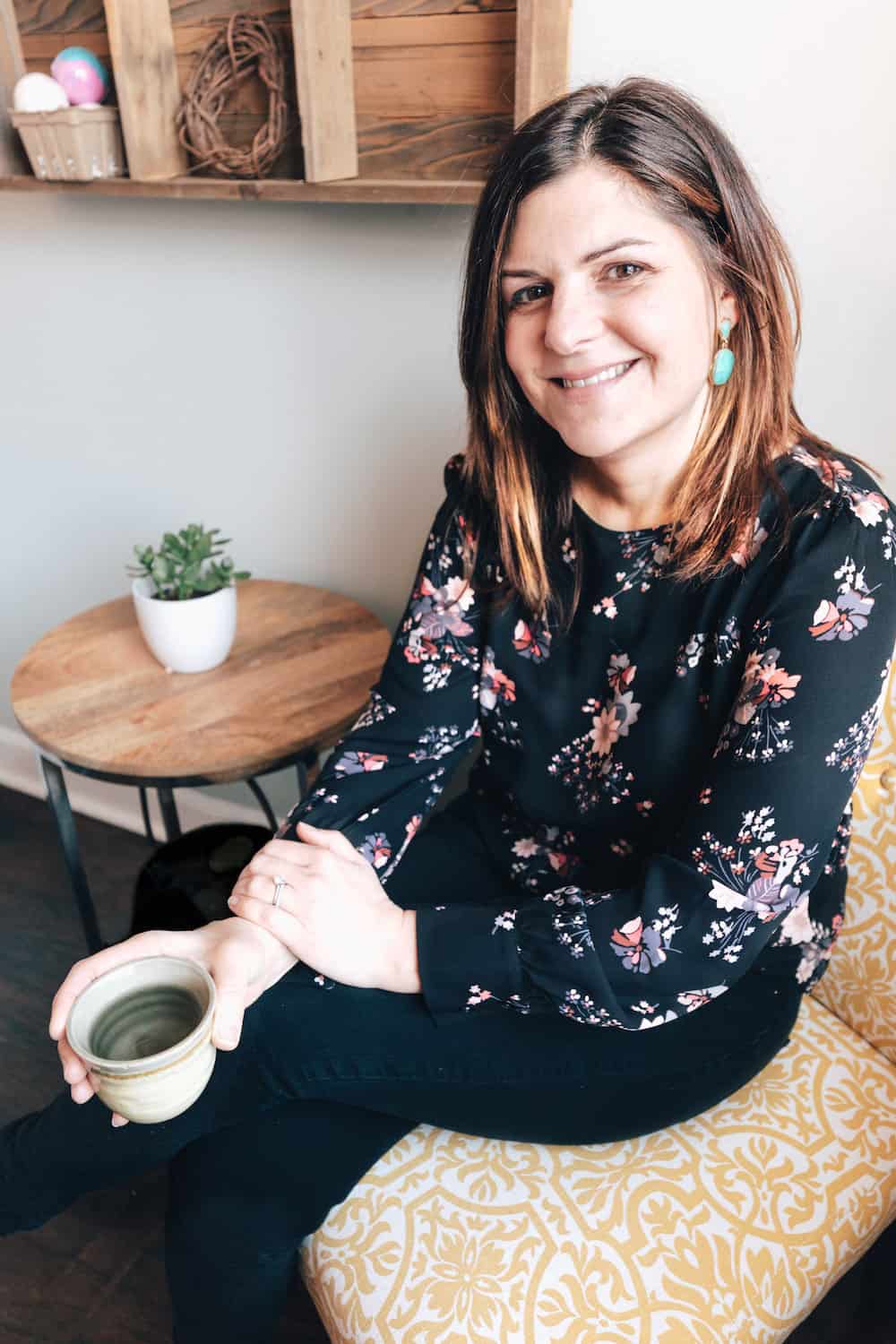 Georgetown Massage and Bodywork founder Alison Alleva discovered massage therapy in 2001 while recovering from a horseback riding accident. Massage therapy helped with her recovery and piqued her interest in the profound benefits it can offer. She went on to receive professional training and certification at the National Massage Therapy Institute in Falls Church, VA and opened her private practice in 2004.
Specializing in a broad variety of deep tissue techniques, sports massage, neuromuscular therapy, and Swedish massage, Alison had a thriving private practice for more than eight years before adding a roster of the area's most well-respected and in-demand practitioners to her team at Georgetown Massage and Bodywork.
In 2018, Alison became a certified aromatherapist and created a line of aromatherapy products for wellness and skin care and launched a DIY aromatherapy bar at her studio's popular apothecary. She continues to expand her knowledge through workshops, research, and client interactions.
Alison and her company have been featured in The Washington Post, Washington Life, DC Refined and other media outlets. When not managing the practice, she plays drums in a DC rock cover band with her husband, relaxes in Virginia wine country, and tends to her trio of adorable kitties.
Erin A.
Erin is an Herbalist with a background in nutrition, detoxification, and natural living. She completed the Foundations of Medicinal Herbalism and Herbal Apothecary certification courses at Green Comfort School of Herbal Medicine in Castleton, VA, and furthered her botanical studies through The Herbal Academy. In 2015, Erin graduated from  the Academy of Culinary Nutrition. Erin's interest in natural healing modalities stems from first-hand experience using holistic interventions in her personal health journey. Drastically changing her diet and lifestyle, deploying detoxification strategies, and working with bodyworkers, herbalists, and an Integrative Medicine Doctor enabled her to achieve optimal health after Lyme Disease, Epstein Barr Virus, a rare pancreatic disorder, and multiple autoimmune diseases had gone undiagnosed for years.
Erin is the founder of Where The Good Grows. She offers Herbal Consultations and wellness workshops at Georgetown Massage and Bodywork.
Jen B.
Jen studied at the Vienna's National Personal Training Institute when her lifelong passion for horsemanship lead to an interest in helping her riding community improve performance and recover from sports-related injuries. Her passion for anatomy, learning, and helping others led her to expand her studies and graduate from the Northern Virginia School of Therapeutic Massage. There she developed a more integrative approach to assisting her physically over-stressed and injured clients. Combining soft tissue manipulation and guidance with exercise and stretching routines, Jen offers a unique experience for her clients. Today, Jen is pursuing her doctorate in Physical Therapy and plans to explore additional modalities in order to provide the most effective, individualized support.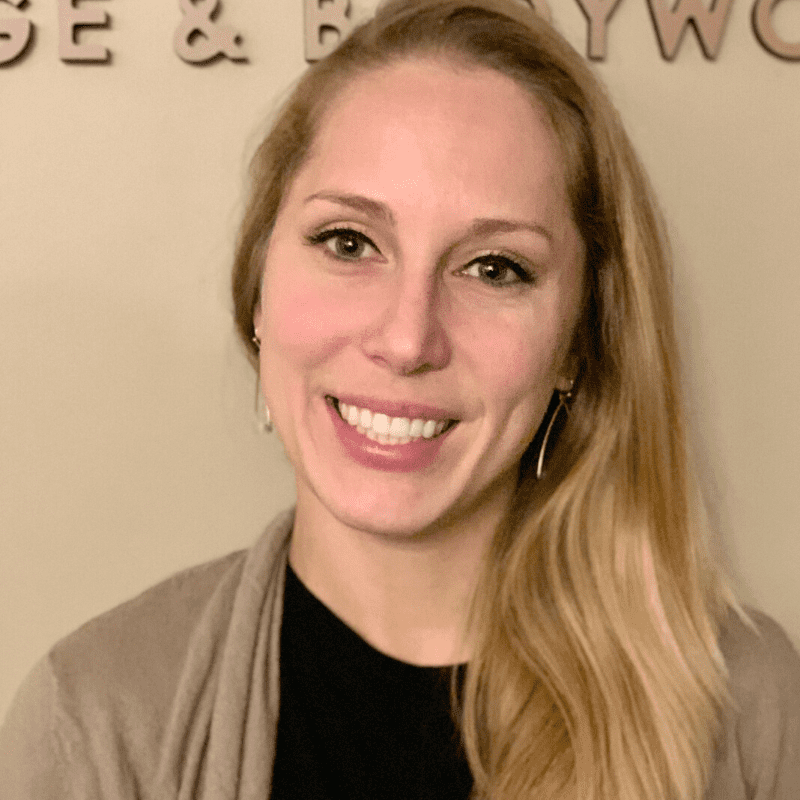 Kelly M.
Kelly has a passion for facilitating healing through massage therapy, a practice that works in harmony with her 15 years of experience as a dancer, dance educator, and choreographer. Kelly's extensive training in dance informs her massage practice with an intuitive understanding of the kinesthetic and anatomical workings of the human body. Kelly strives to provide a knowledgable, personalized, and compassionate touch to help clients achieve their optimum health and wellness goals. Kelly holds a BA in Dance from Columbia College Chicago and is a graduate of Northern Virginia School of Therapeutic Massage, where she received her extensive hands-on clinical training and experience treating a wide variety of soft tissue conditions. Her modalities including; swedish massage, deep tissue, sports massage, trigger point therapy, myofacisal cupping, and reflexology. Kelly's goal is to be a lifelong learner of her craft and to help keep people moving freely and joyfully throughout their entire life.
Kristine L.
Kristine started her massage therapy training in 1993 at the Baltimore School of Holistic Medicine and Massage in Maryland and continued at the Educating Hands School of Massage in Miami. Her passion for helping clients achieve relief from muscular pain lead her to pursue advanced training in neuromuscular therapy (trigger point), orthopedic massage, myofascial release, sports massage, and lymphatic drainage from the reputable Upledger Training program. Throughout her career she has worked along side chiropractors and other wellness professionals, all who have shaped her approach to helping her clients manage stress and chronic pain. She is also well-versed in myofascial cupping, hot stone massage and pre- and post- natal massage. Kristines passion for her craft is evident in the care and focus she adds to every session and her vast knowledge in bodywork allows her to create individual and customized treatment plans.
Libby B.
With 17 years of professional massage experience under her belt, Libby is able to customize a therapeutic massage session using a variety of modalities. Combining a clinical approach with intuitive nurturing, Libby styles include: Swedish, deep tissue, sports massage, myofascial therapy, manual lymphatic drainage, neuromuscular therapy (including jaw work to treat TMJ), acupressure, reflexology, hot stone, and pre- and post- natal massage. She graduated from the Baltimore School of Massage in 2002. Before dedicating herself full time to massage therapy, she studied music and worked in the restaurant industry where she honed her customer service skills. She's worked 14 years in a Forbes 4-star rated hotel and brings her skills and warmth to Georgetown Massage and Bodywork.
A North Carolina native, Libby enjoys spending time in nature, listening to music, reading fiction, and loves spending time with her husband and two cats.
Naika G.
Naïka is a massage therapist and energy healer who was trained in western and eastern massage at the National Holistic Institute in 2017. With a back ground in Reiki and Pranic Healing, no-touch energy healing modalities that facilitate the body's natural healing process to promote relief from physical, emotional and psychological stressors, her approach to massage is a holistic and intuitive one. Naïka uniquely combines various techniques including acupressure, and myofascial work with intention and intuition to best suit her clients needs and goals . She also holds a Masters in Public Health (MPH) from the George Washington University (GWU), and a Bachelors in Nursing from Johns Hopkins University. When not working, Naïka enjoys hiking, spending time with her cats and loved ones, and holding Womxn Circles and workshops across the city.
Whitney M.
As a former college volleyball player, Whitney's approach to massage therapy is one that incorporates soft tissue therapies with the science of movement. Her interest in massage began as an athlete plagued with overuse injuries. Her desire to find an additional recovery tool beyond ice and anti-inflammatories led her to become a massage therapist. With an innate desire to help people heal she pursued massage training in Washington, DC after college. She believes the study of the human body, both from a movement and behavior standpoint, is endless. Each experience brings with it a learning opportunity to expand upon her ability to help others through massage.  When not working, Whitney is playing sports.  Whether working on her strength with a barbell or playing sand doubles volleyball, she lives an active lifestyle.
Sandra W.
Sandra W has practiced massage therapy for more than 25 years. She received her training from the Baltimore School of Massage, and complements this foundation with additional training in Biodynamic Craniosacral Therapy, Lymphatic Drainage, and herbal medicine. She is also a certified Sivananda Yoga Teacher and this practice informs her vast knowledge of how the body moves as a whole and has an innate ability to heal . Sandra's massage practice emphasizes holistic wellness, with a soothing approach to therapeutic and prenatal massage, which includes assisted stretching, energy healing, and preventative care techniques.
Vic F.
Vic's had the privilege of helping Washingtonians move with greater ease since her decade-long career as a former yoga instructor. In 2008 she graduated from the Potomac Massage Training Institute and worked both in private practice as well as in a gym setting. Her core belief about life is that deepening the breath and bringing greater awareness to the body are essential for health and well-being. Sessions with Vic often focus on specific areas of need. Using her knowledge of myofascial release techniques and sports massage to release areas of congestion ("knots"), and integrating deep tissue and Swedish modalities for deep relaxation, Vic seeks to help each client move more freely and feel less restrictions in their bodies. Outside of the massage studio, Vic is also a teacher of English as a second language, speaks French fluently, loves cooking, hiking, and reading.
Wellness Membership Program
Would you like to make therapeutic bodywork a more regular part of your ongoing wellness routine? Join our Membership Wellness Program! For just $105 a month (plus a one time $30 initiation fee) you will receive one 60 minute massage, discounts on upgraded services or additional monthly massages, and discounts on selected retail purchases.