At Georgetown Massage and Bodywork, your well-being and peace of mind are at the heart of everything we do. For more than 15 years, founder Alison Alleva and her team of highly trained, licensed, and caring professionals have helped clients achieve wellness, pain relief, and relaxation through therapeutic massage and bodywork, infrared light therapy, herbal wellness consultations, natural products, and workshops.
We invite you to our calming oasis for wellness treatments and to our apothecary shop stocked with more than fifty kinds of essential oils, handmade teas, clean-burning candles, bath products, natural skincare products, CBD topicals, crystals, unique jewelry pieces and more. 
While you're here, stop by our DIY aromatherapy bar to make your own herbal bath salts, body oils, and natural perfume and aromatherapy roll-ons.
Schedule a therapeutic bodywork session or wellness consultation with one of our experienced, caring practitioners and visit our apothecary featuring a lovingly curated selection of wellness products.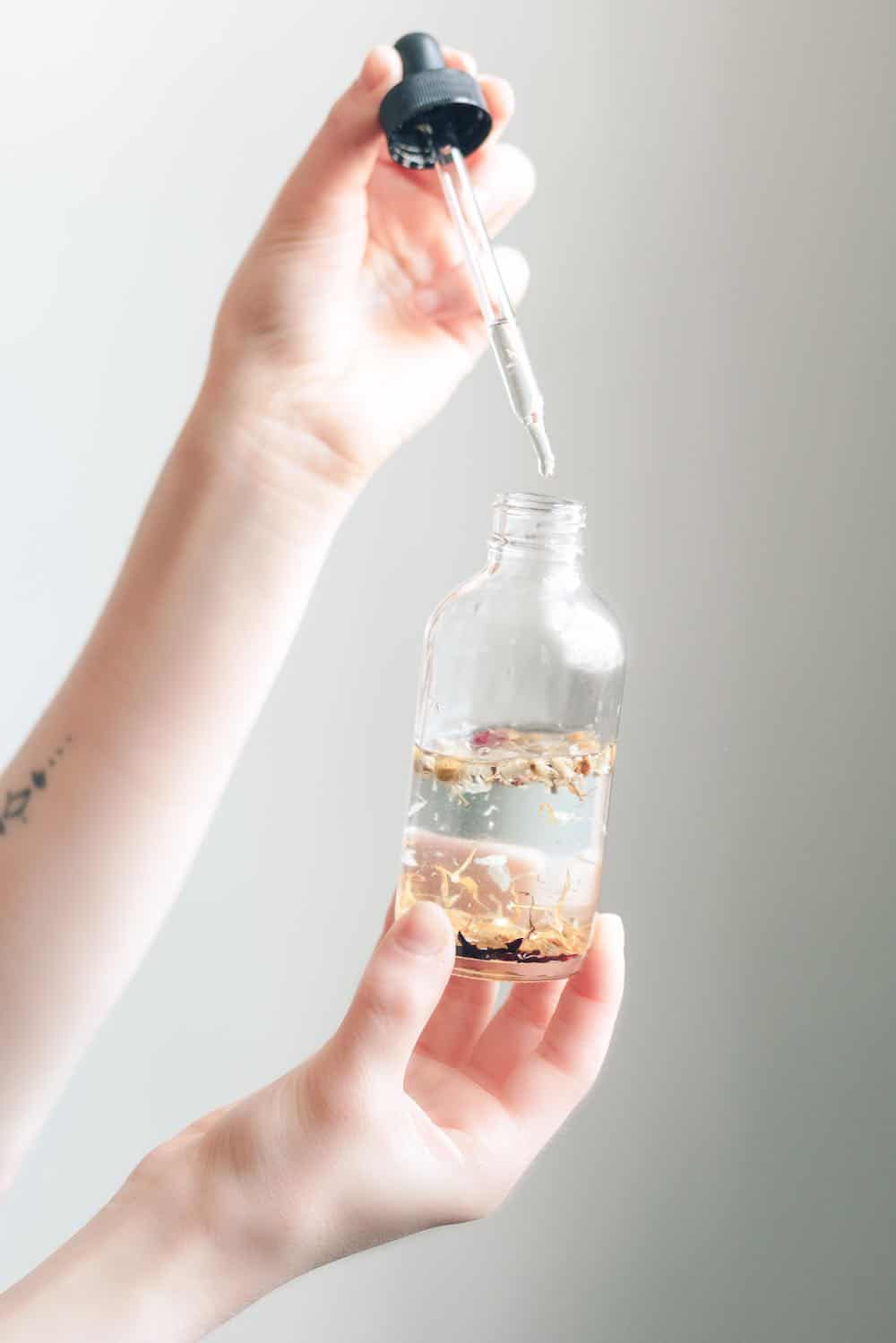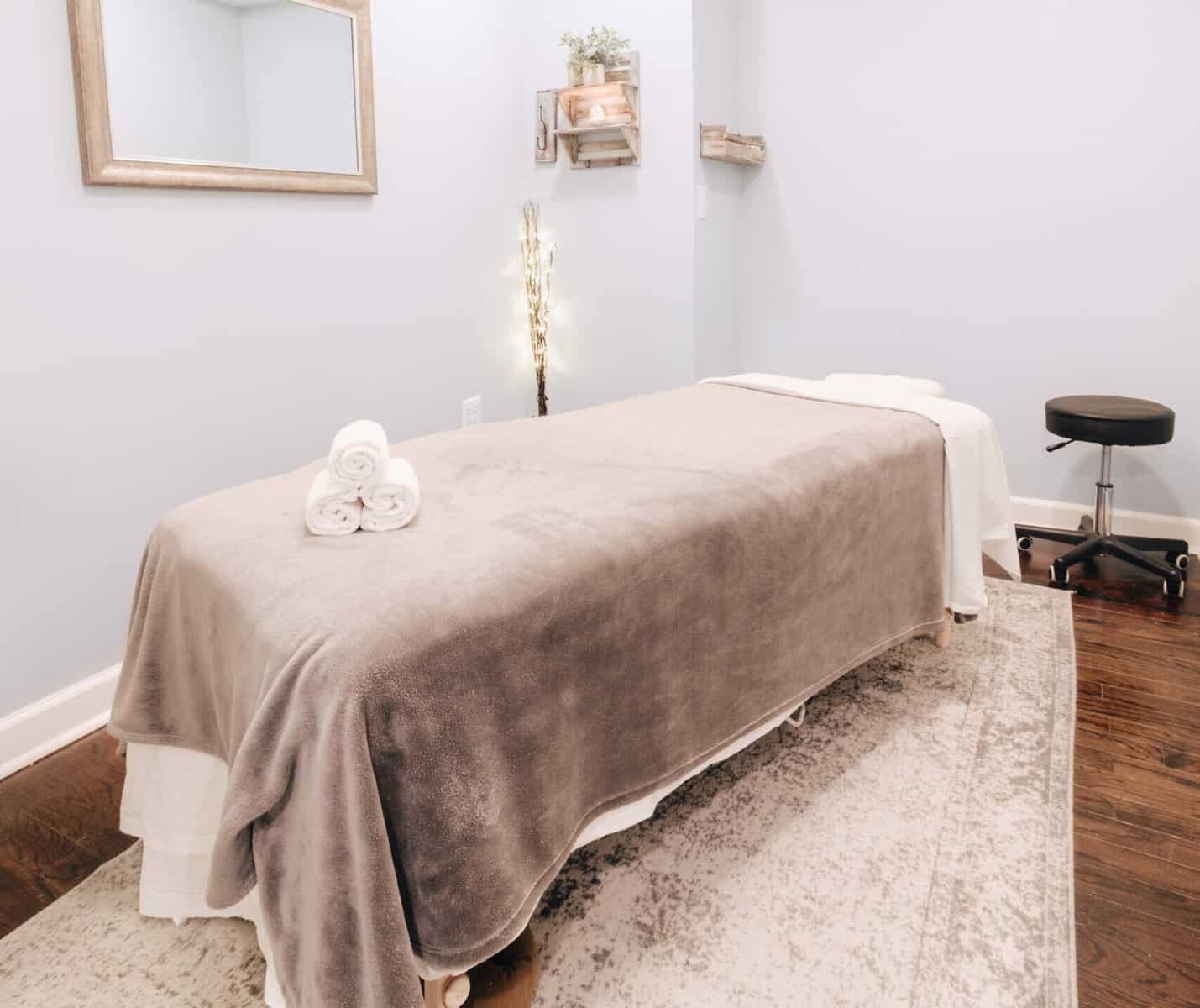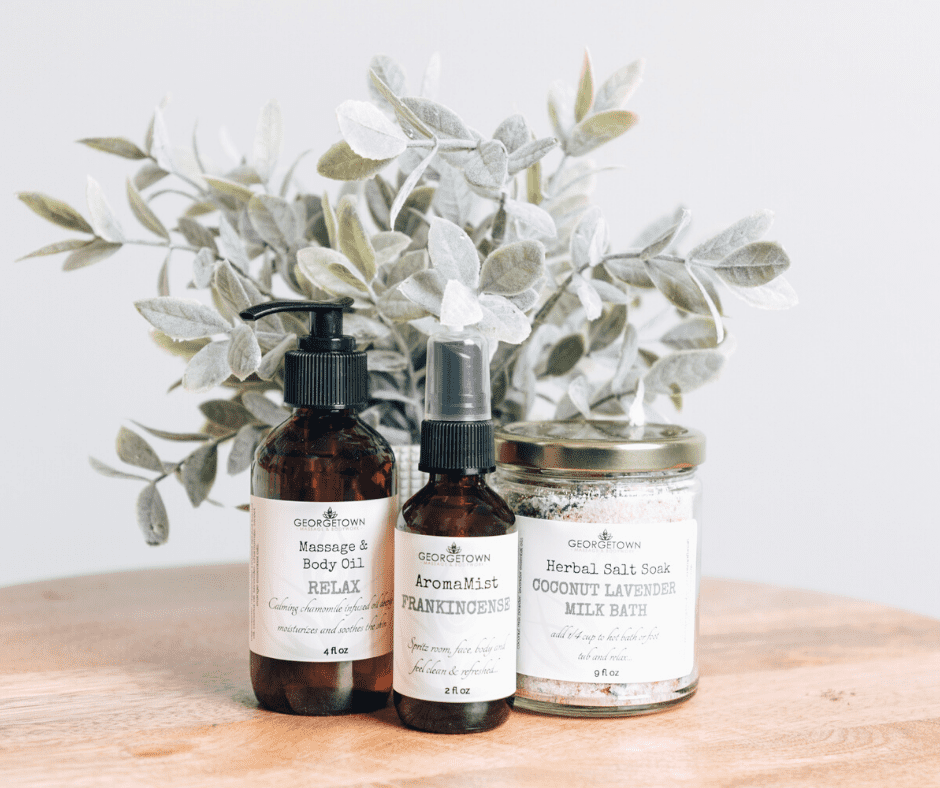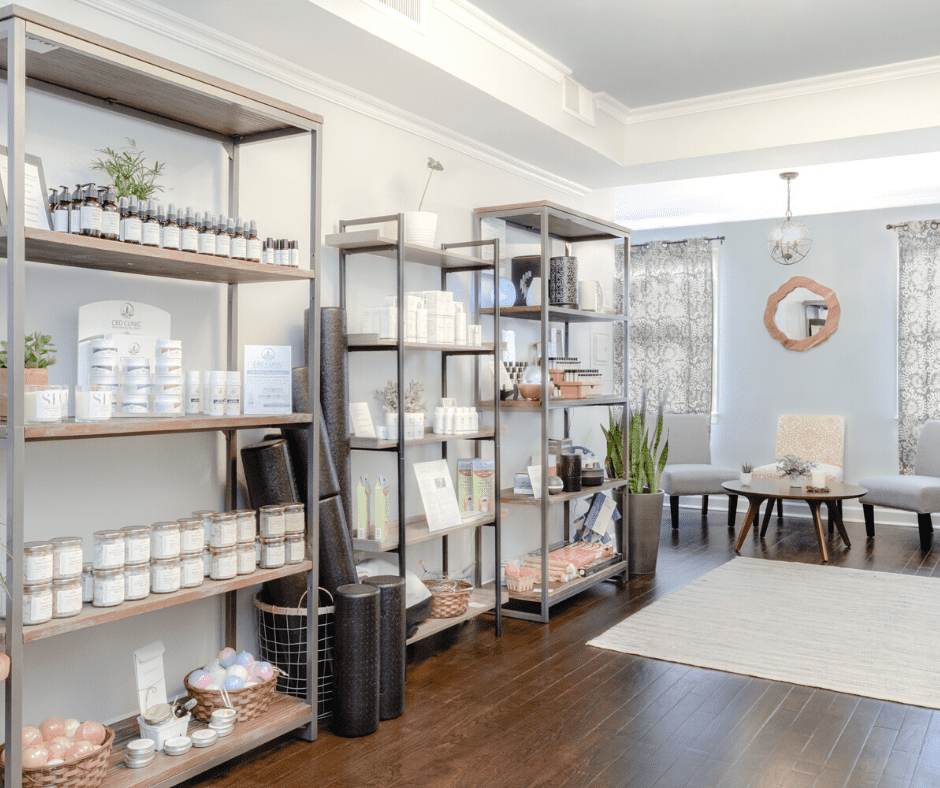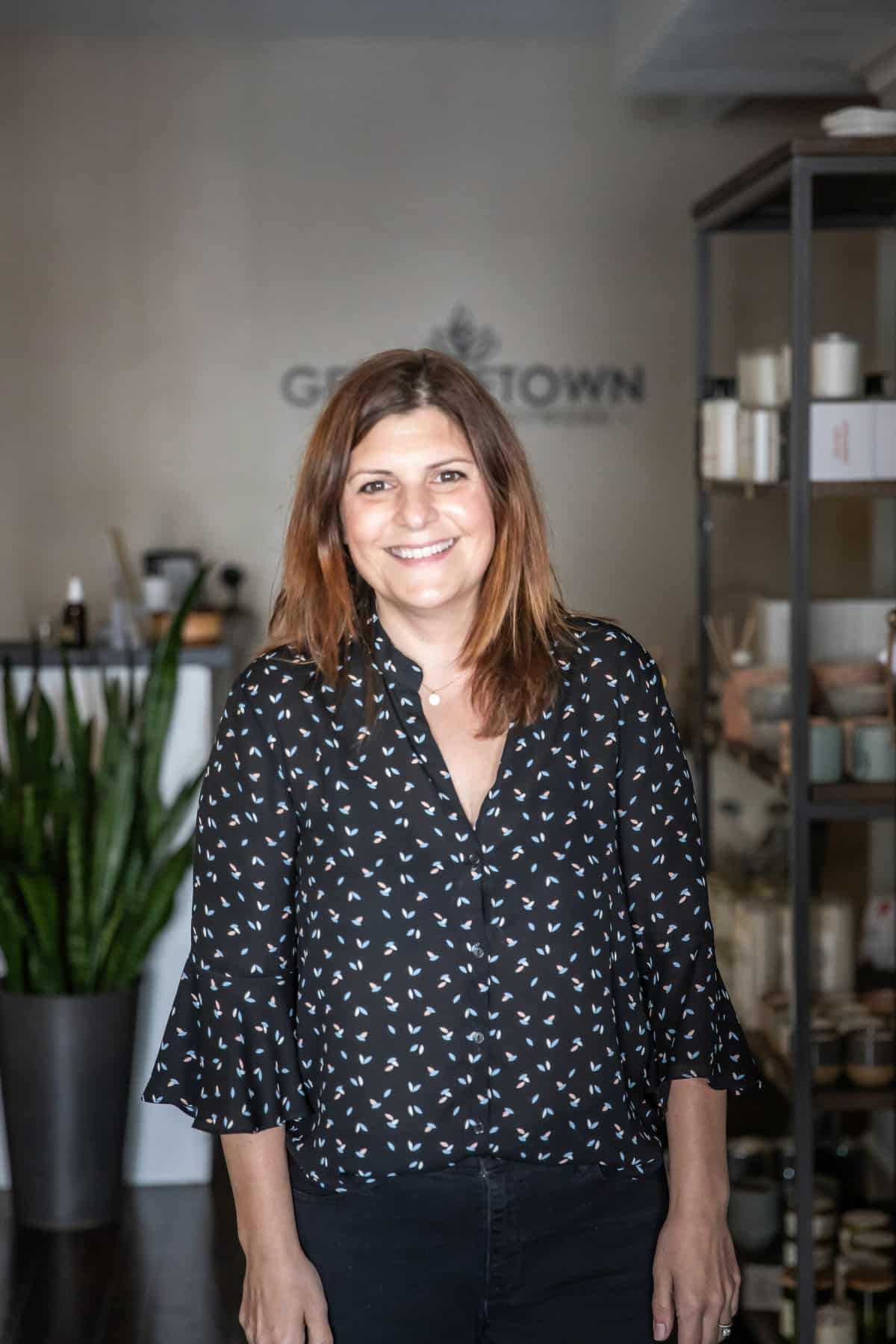 Georgetown Massage and Bodywork founder Alison Alleva is a licensed massage therapist and certified integrative nutrition health coach. She discovered massage therapy in 2001 while recovering from a horseback riding accident. Massage therapy helped with her recovery and piqued her interest in the profound benefits it can offer. She went on to receive professional training and certification at the National Massage Therapy Institute in Falls Church, VA and opened her private practice in 2004.
Specializing in a broad variety of deep tissue techniques, sports massage, neuromuscular therapy, myofacial release, lymphatic and Swedish massage, Alison had a thriving private practice for more than eight years before adding a roster of the area's most well-respected and in-demand practitioners to her team at Georgetown Massage and Bodywork.
In 2018, Alison became a certified aromatherapist and created a line of aromatherapy products for wellness and skin care and launched a DIY aromatherapy bar at her studio's popular apothecary. She has completed an integrative nutrition health coaching program from  the Institute of Integrative Nutrition to further her ability to support her clients with their wellness goals. 
Alison and her company have been featured in The Washington Post, Washington Life, DC Refined, and other media outlets. When not managing the practice, she plays drums in a DC rock cover band with her husband, relaxes in Virginia wine country, and tends to her trio of adorable kitties.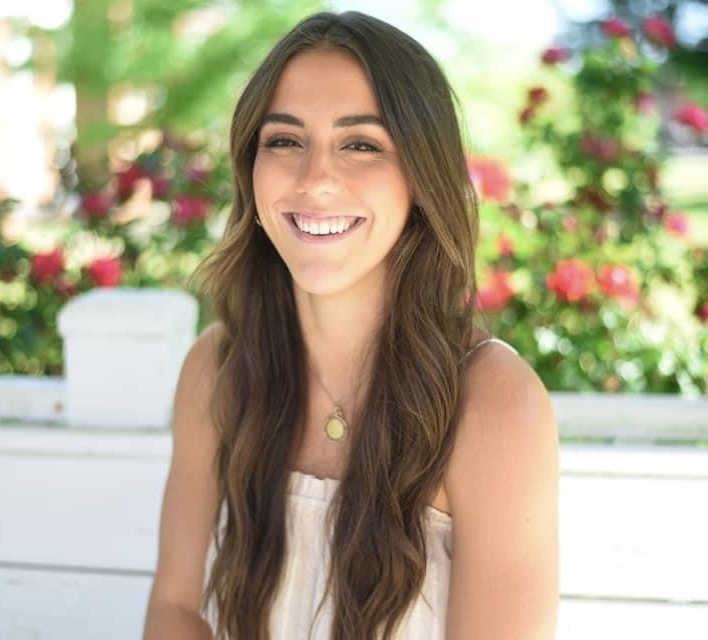 Beth D.
Beth is originally from Louisiana with roots in Mississippi. She graduated with a BA in Anthropology and Political Science in 2021 and currently pursuing her PhD in Anthropology at American University. She loves spending her free time helping the smiling faces at Georgetown Massage and Bodywork! She enjoys going on long walks, shopping, exploring all the yummy food in the city, and watching the Saints on Sundays. One of her favorite things about working at GMB is meeting and talking to all the new people that come through our door!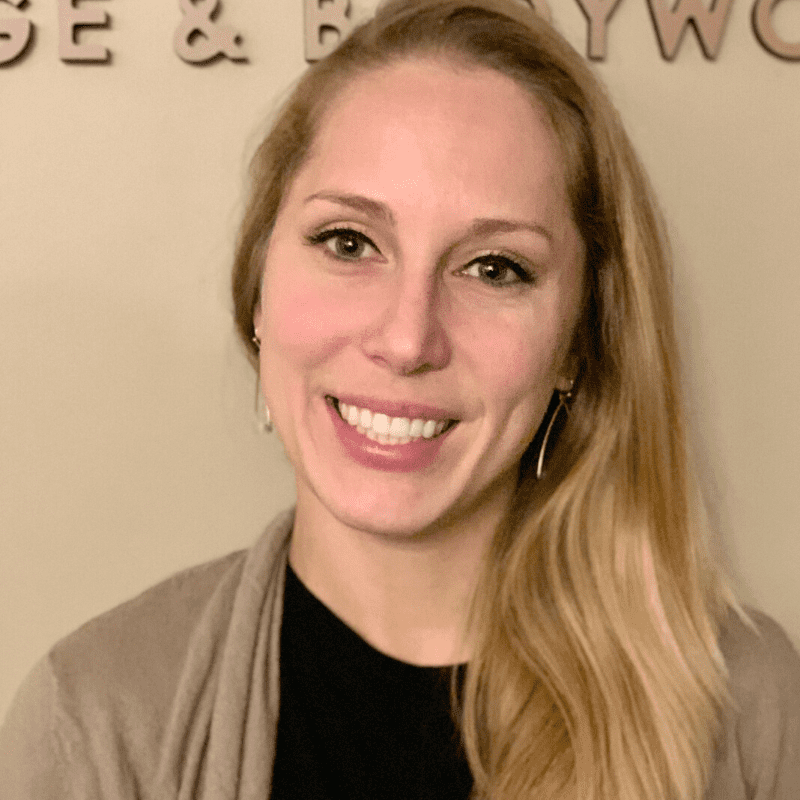 Kelly M.
Kelly has a passion for facilitating healing through massage therapy, a practice that works in harmony with her 15 years of experience as a dancer, dance educator, and choreographer. Kelly's extensive training in dance informs her massage practice with an intuitive understanding of the kinesthetic and anatomical workings of the human body. Kelly strives to provide a knowledgable, personalized, and compassionate touch to help clients achieve their optimum health and wellness goals. Kelly holds a BA in Dance from Columbia College Chicago and is a graduate of Northern Virginia School of Therapeutic Massage, where she received her extensive hands-on clinical training and experience treating a wide variety of soft tissue conditions. Her modalities including; swedish massage, deep tissue, sports massage, trigger point therapy, lymphatic drainage, myofacisal cupping, and reflexology. Kelly's goal is to be a lifelong learner of her craft and to help keep people moving freely and joyfully throughout their entire life.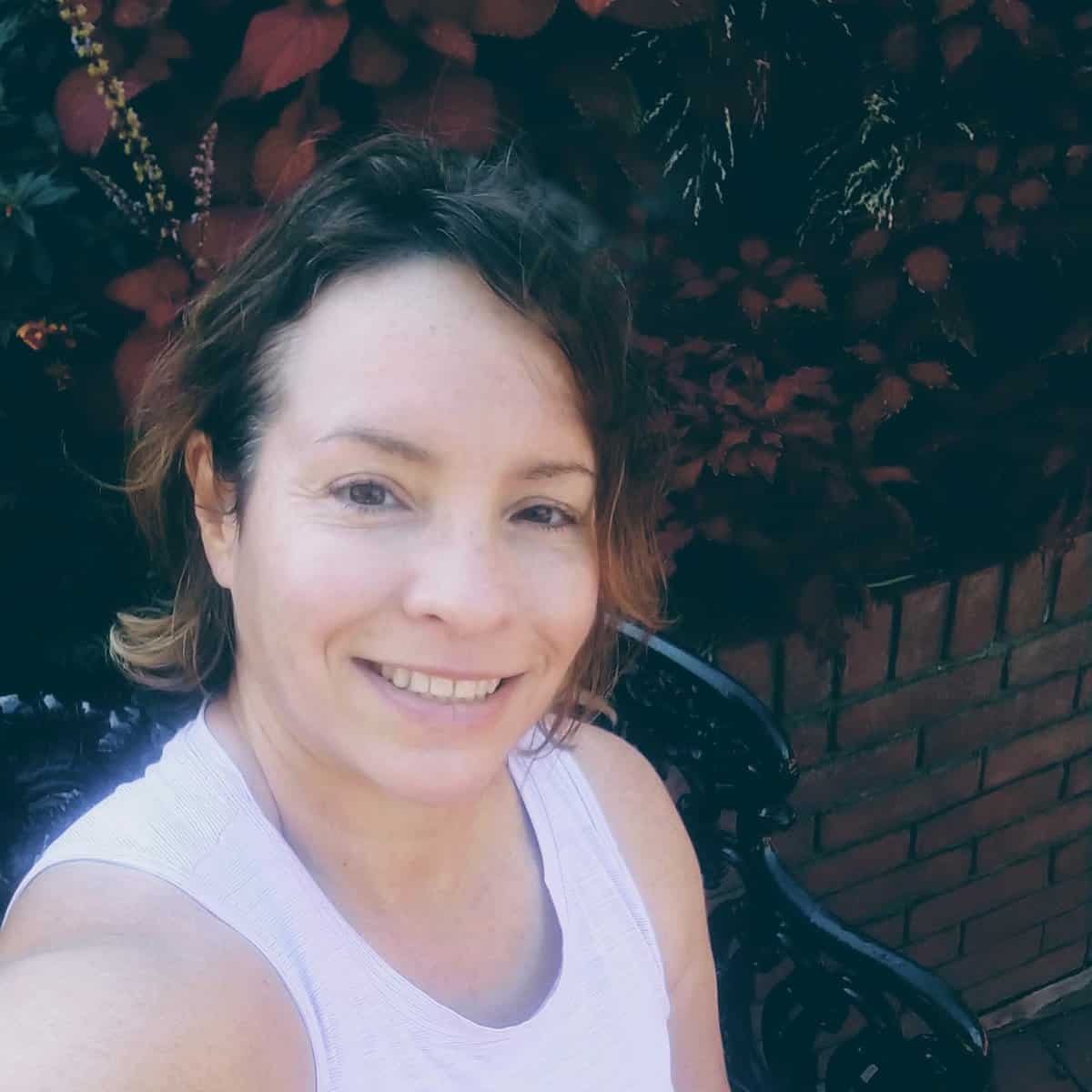 Michele a.
Michele's integrative and holistic approach to bodywork is influenced by her study and practice of different styles of massage, energy work, yoga, and experience in athletics. She completed training at the Northern Virginia School of Therapeutic Massage, and the Thai Institute in Virginia. Michele creatively combines a variety of Eastern and Western techniques including stretching, acupressure, energy balancing, and movement. She believes it is essential for clients to incorporate self care into their daily routines, encouraging them to be more aware of their bodies and taking part in the process of maintaining or achieving a healthy balance. Michele pursues a healthy lifestyle, and enjoys spending time outdoors exploring the DC area running, biking, and hiking.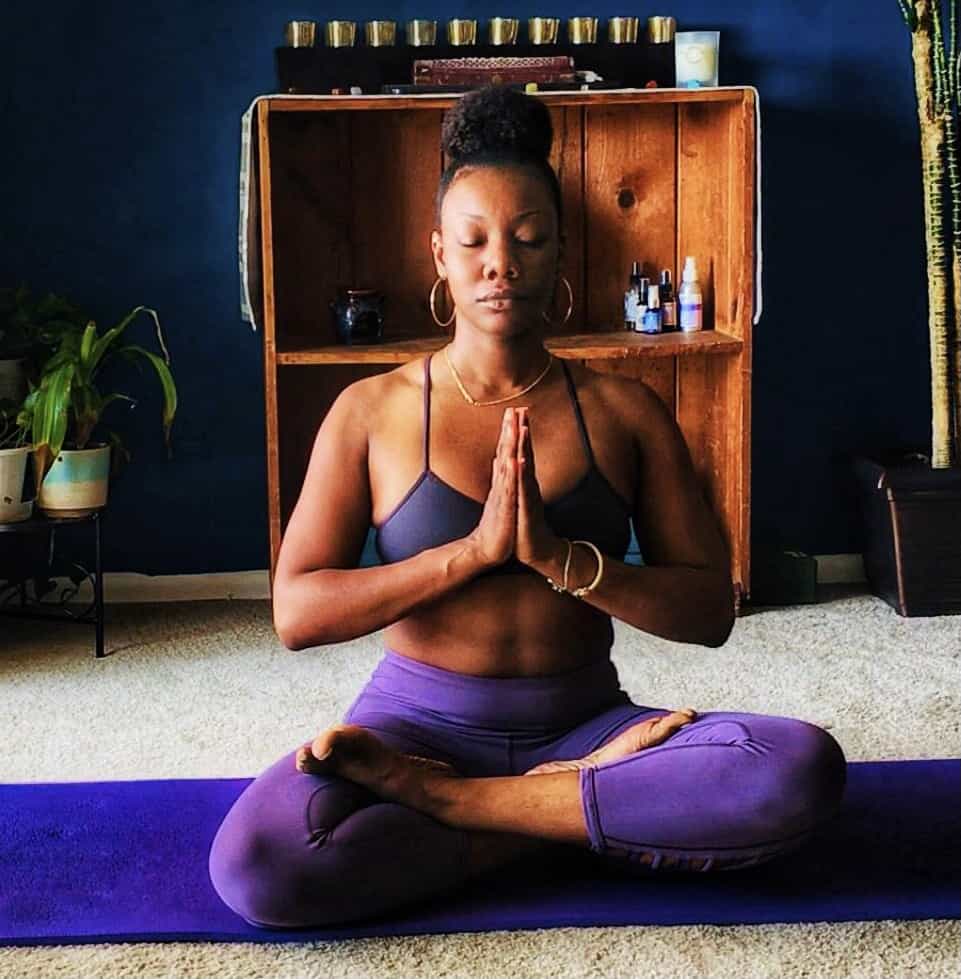 Tunisia K.
Tunisia is a native Washingtonian and Licensed Massage Therapist/certified Yoga instructor. Her wellness journey started a few of years ago when she studied integrative health and began questioning the cultural norms in her community that were shown to have adverse effects on our health and longevity. She has a passion for the healing arts and all things related to holistic healing and wellness. She has continued her education over the years to be able to incorporate therapeutic massage, nutritional wellness, Yoga, and meditation into her personal and shared practice. She specializes in deep tissue, Reiki, pre-natal, sound therapy, cupping, lymphatic drainage, and customizing the perfect massage massage experience!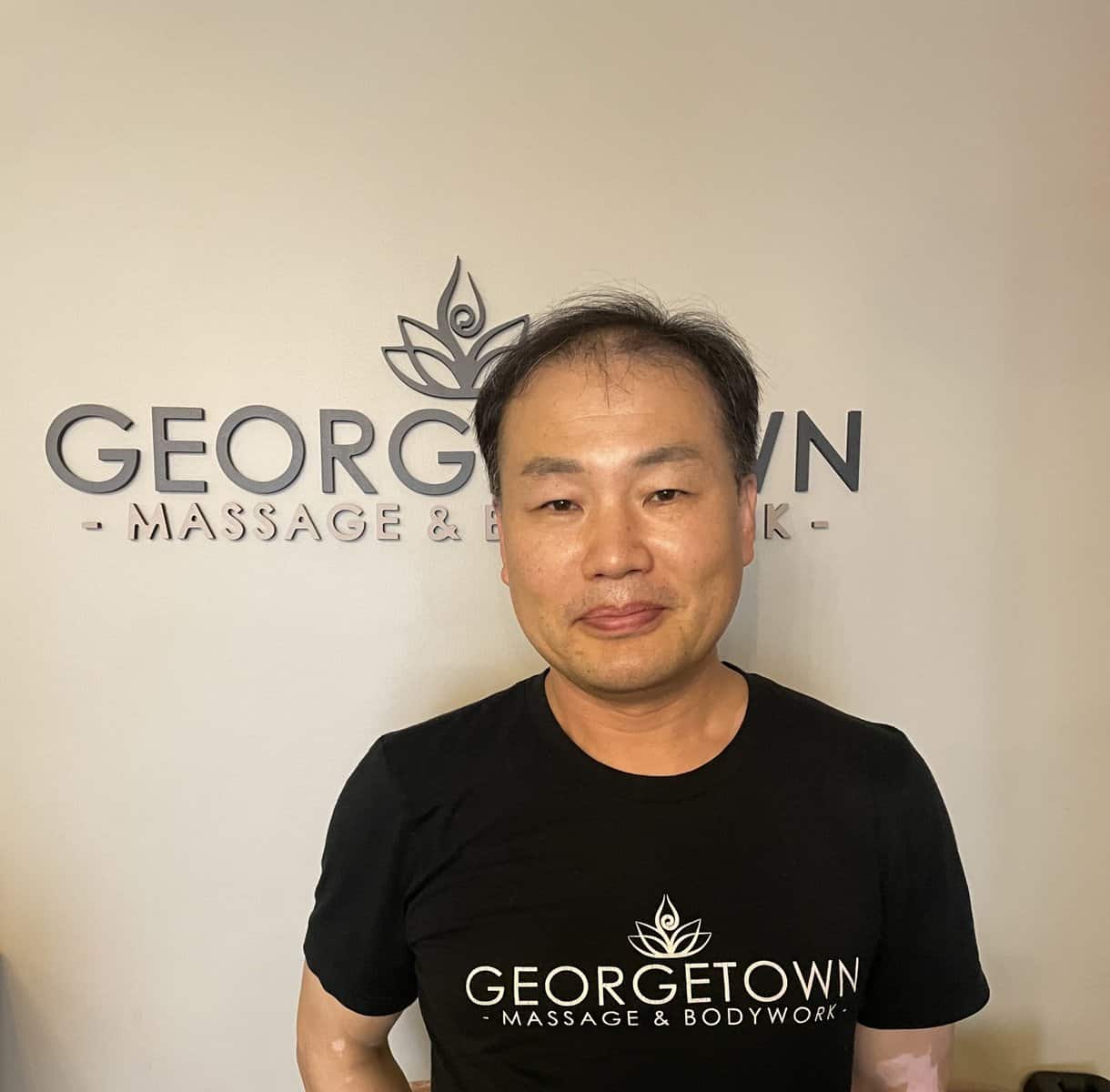 Joon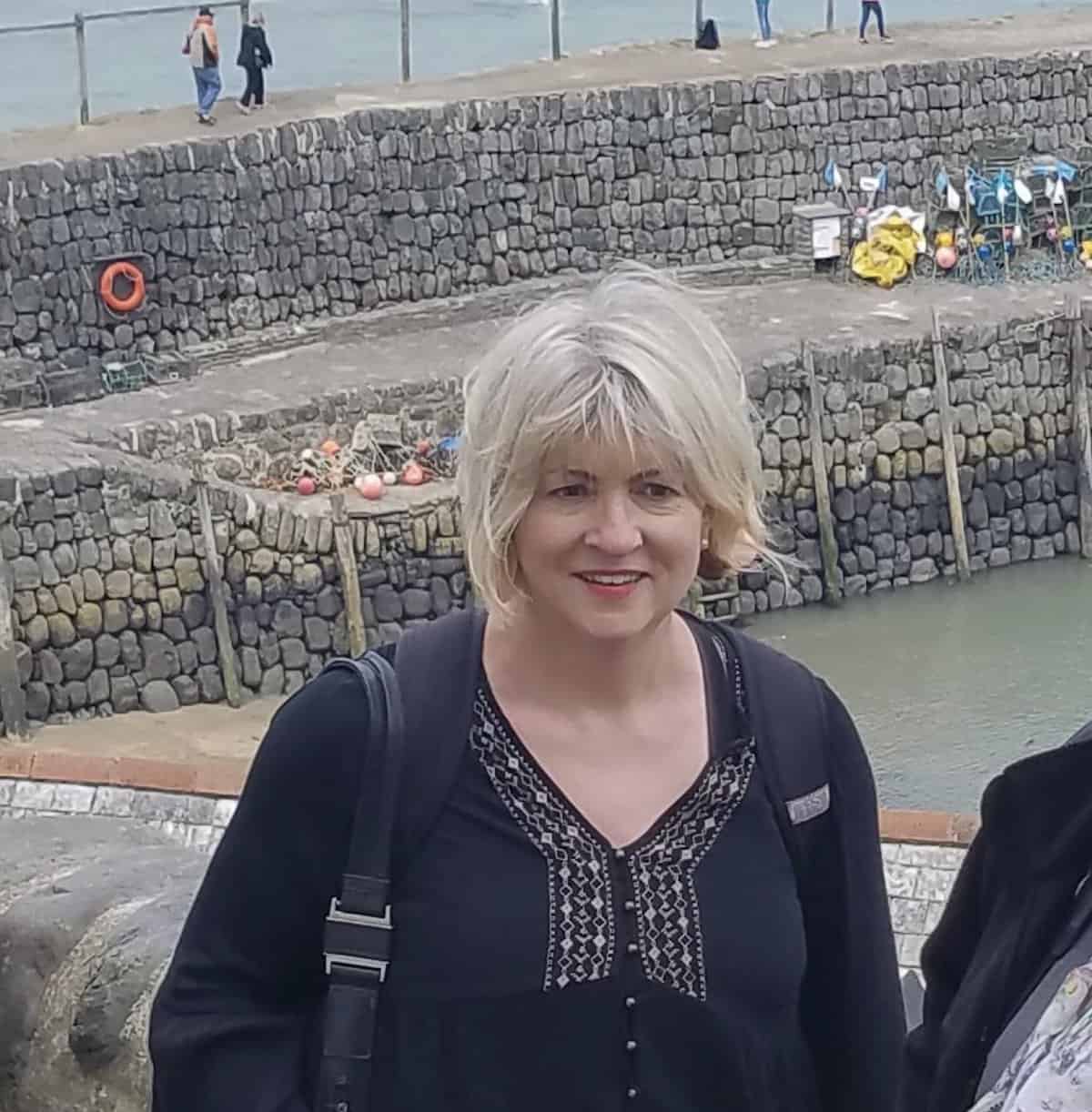 Joanne F.
Joanne became a master esthetician in 1998 and a licensed massage therapist in 2001. She received bodywork training at the Potomac Massage Training Institute while realizing the invaluable benefits bodywork brought to the wellbeing of her clients and how it complimented her esthetics work in a holistic way.  Joanne incorporates Reiki energy work into her swedish, deep tissue, connective tissue massage, neuromuscular and lymphatic drainage massage. She has accumulated many different techniques in her 22+ years as a dual licensed therapist.  She believes that massage therapy is a hugely undervalued therapy which is becoming ever more vital as a tool to find healthy balance in a demanding world, particularly benefiting the mind and nervous system in managing daily stress.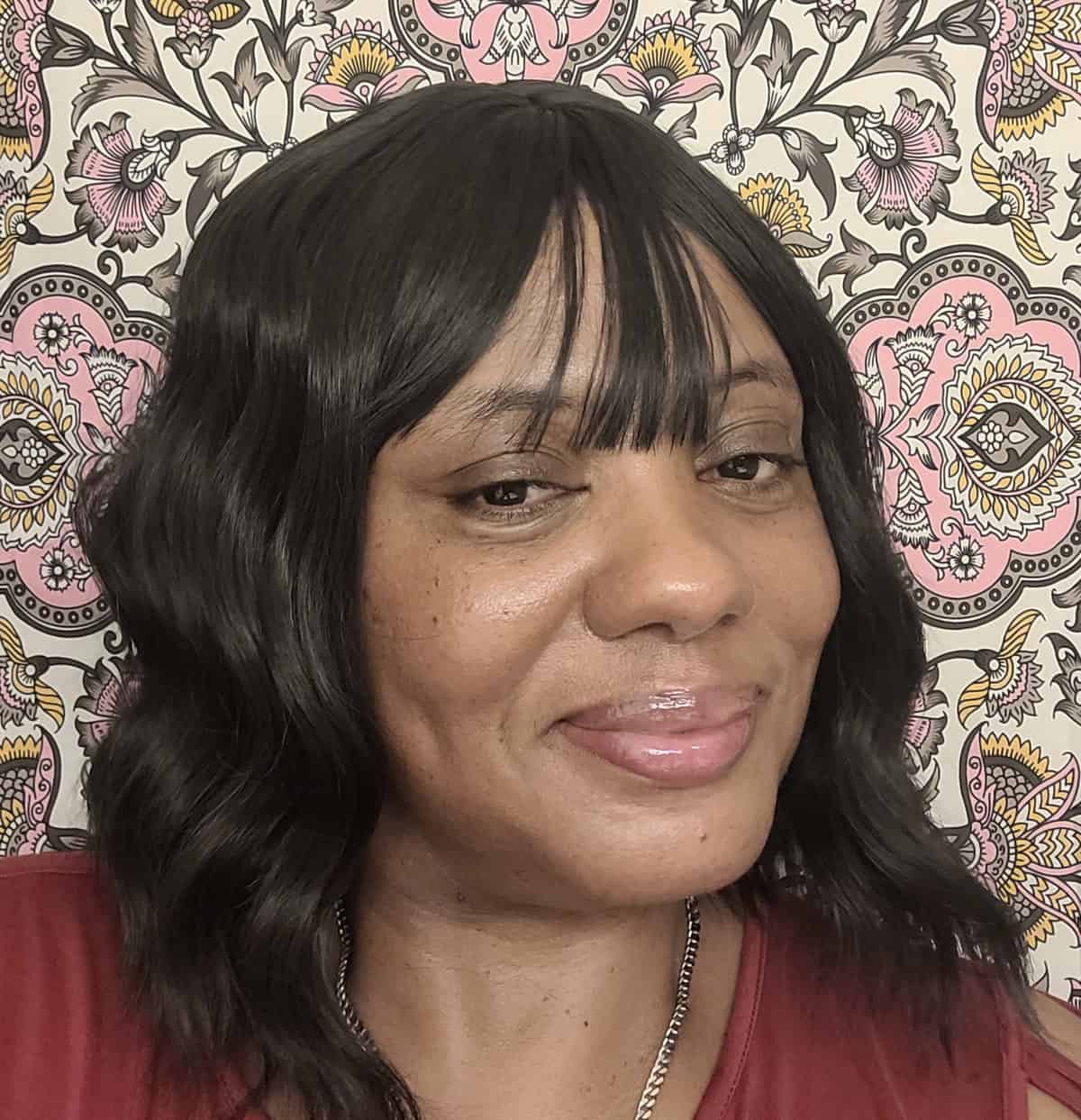 Luvenia J.
Luvenia received her training at the Central Maryland School of Massage and believes in the vast healing benefits of massage therapy for the mind and body. She loves to enhance her therapeutic sessions with aromatherapy by recommending blends catered to a clients individuality. She also loves working with Hot Stones as an effective tool to release sore muscles and promote relaxation.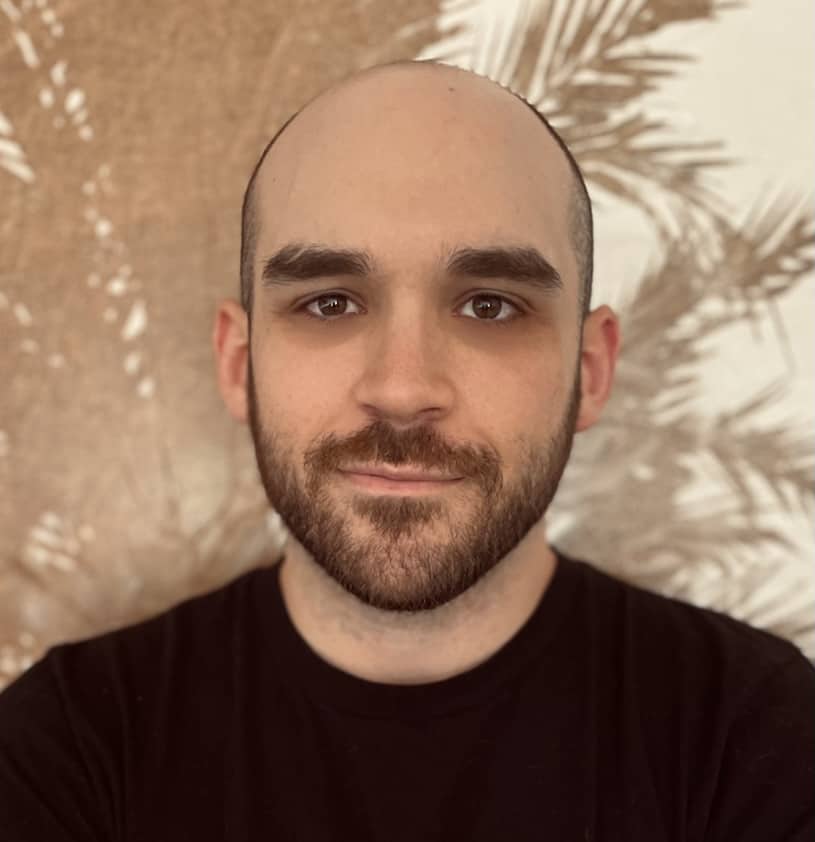 Jake L.
Jake became licensed in massage after completing his training at the Cortiva Institute in Baltimore, MD. While attending massage school, Jake found that the benefits of massage go beyond the physical, as it can greatly benefit people mentally as well. He first became interested in massage while working as a physical therapy aide, taking a more scientific approach to viewing the body and the way the muscles/skeletal system works. Specializing in deep tissue, trigger point therapy, sports massage, stretching, myofascial release, and your standard therapeutic massage, Jake tends to combine different modalities to create a hybrid style massage unique to the clients needs to maximize the benefits of the session so clients are able to meet their physical goals.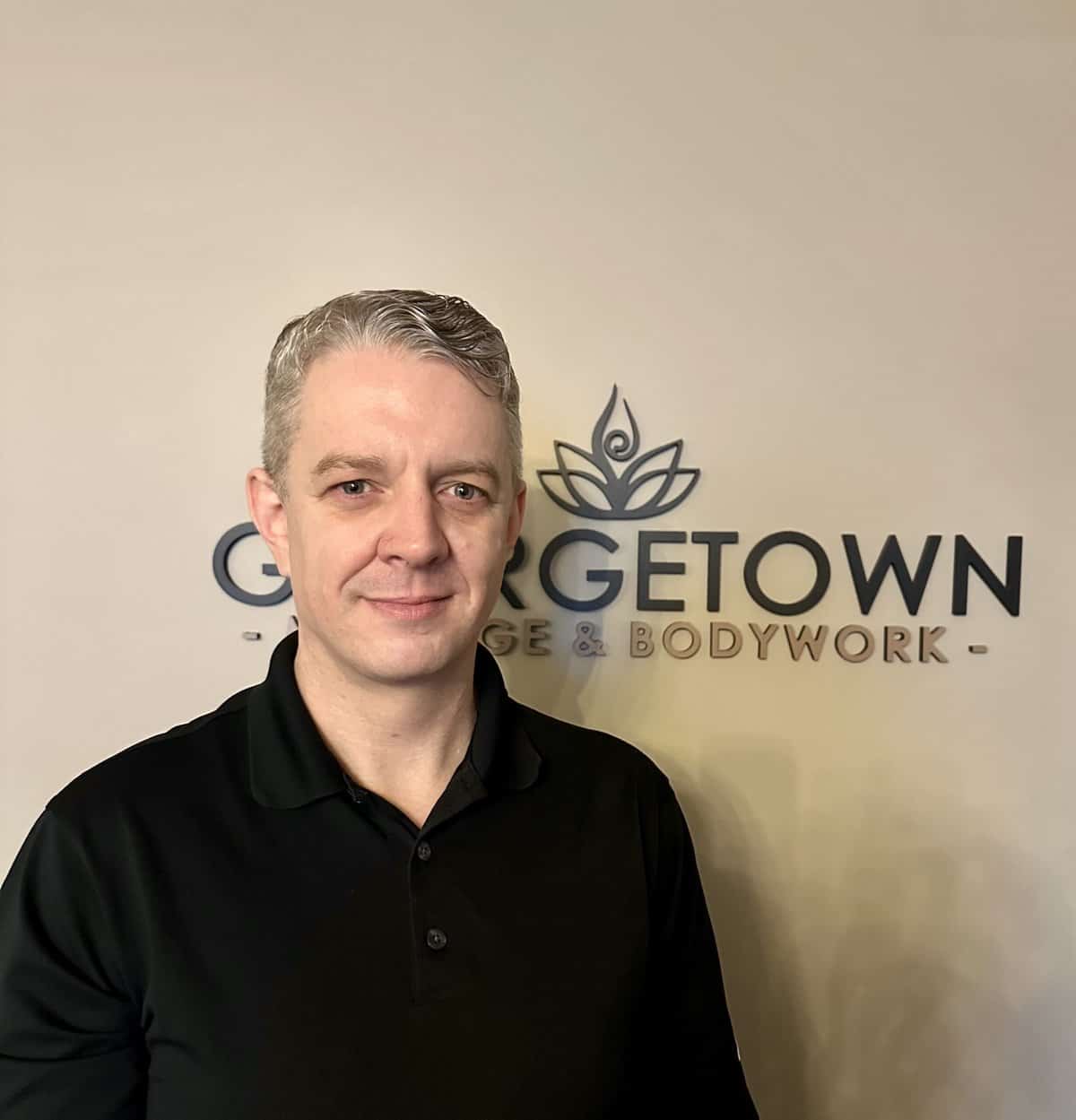 Jess B.
Having a background in Chinese martial arts and medicine Jess began his person healing journey and professional massage training in 2012 when he completed a medical massage program at NMTI in Falls Church Va. Already combining Eastern and Western manual techniques and philosophies, Jess furthered his training by studying Thai Massage at the Thai Institute in Northern VA. Having experience working in various spa and medical practices throughout his career, Jess has a comprehensive approach to his bodywork. He has also taught different massage courses at the American Massage and Bodywork Institute in Tyson's Corner. 
With a strong knowledge in kinesiology and physiology, Jess offers effective treatments for a variety of health conditions and concerns. He does excellent sports massage, Neuromuscular therapy, pre-natal massage, Thai on the table, and therapeutic massage. 
Wellness Membership Program
Would you like to make therapeutic bodywork a more regular part of your ongoing wellness routine? Join our Membership Wellness Program! For just $105 a month (plus a one-time $30 initiation fee) you will receive one 60-minute massage, discounts on upgraded services or additional monthly massages, and discounts on selected retail purchases.
Join our mailing list to get updates on specials, new products, and upcoming events.
1726 Wisconsin Avenue NW, 2nd floor
Washington, DC 20007