Yin Yoga
Sunday, December 9th 4pm- 5:30
Gentle, slow, longer held poses. Yin creates the space to activate the parasympathetic nervous system (our rest and digest) and the longer holds work to unwind the body's deeper layers of fascia (as opposed to working with the muscles in more dynamic movements). As we work with these layers, we create the conditions to release deeply held tension in the body and mind.
$35 individual exchange/$90 for series of 3(Use code: YOGA3 for each class sign up)
Yoga Nidra
Sunday, January 6th 4pm – 5:30
Known as "yogic sleep," Yoga nidra is a conscious relaxation practice that is intended to induce total physical, mental, and emotional relaxation. Yoga nidra is generally practiced lying down so you can let go completely. Props, pillows and blankets are commonly used, as well as anything that will help you get into a totally comfortable, restful position. A typical yoga nidra practice is highly guided meditation, and takes your attention to specific places through a series of scripts and/or visualizations. No yoga experience necessary; all you need to bring is yourself and an open mind!
$35 individual exchange/$90 for series of 3(Use code: YOGA3 for each class sign up)
Infant Massage Class
Friday Nov. 30th 5:30-6:30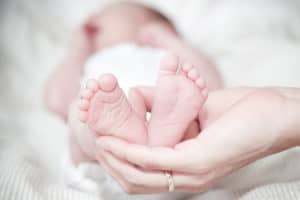 Fun, informative class for you and your baby. Learn techniques used to promote better sleep, help regulate digestive and circulatory systems, relieve discomfort from colic and teething, and enhance bonding with your baby with the soothing power of touch.  We supply a small bottle of edible, safe, natural fractionated coconut oil to use in session and to take home.  Beginner class goes over basics, Advanced is a refresher class with more specific techniques and detail for babies with more problematic colic discomfort or other issue.
What to bring to class:
A large towel or washable blanket.
Extra pillow or cushion for support (we provide some).
Extra diaper or two!
Group Class:  Five babies max per class. Recommended for babies 0-12 months.
60 minute Beginner class: $50
60 minute Advanced class: $40
Individual Class: Recommended for all ages and babies over 12 months.
60 minute individual session: $90
Call 202-827-8064  or email with any questions or individual session times.
Aromatherapy Workshop

If you love aromatic bath and body products, this class is for you!
Class will start with a brief discussion on the use of essential oils in body products and some of their therapeutic values.  Each participant will make a customized body oil and herbal salt soak using a variety of skin nourishing base oils, dried herbs & flowers, essential oils, and natural salts.  Customize and choose your own essential oil blends and combinations to create relaxing, stimulating, immune boosting, or any other inspiring products.
All ingredients and bottles included.

Next class to be announced…
$25 per person
SNACKS AND TEA PROVIDED